Jonathan Pierce
Capability Development Manager
Kitty McKinley
Founder and Project Manager
Ted Pierce
Shredder and Physical Activity Liaison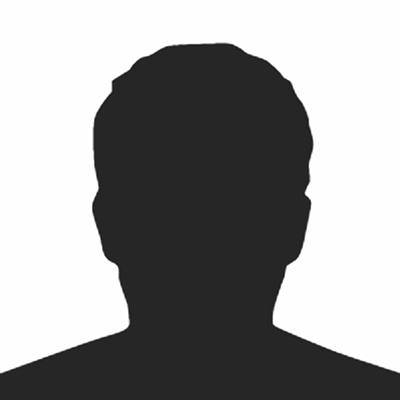 Nina Ness
Social Work Manager
Hi there! I have been involved with Challenge 2000 since 2004 when I came on board in my final social work placement from Otago University. I began as a social work student and have done a number of different roles over the years. I now work part time so I can raise my three daughters. Young people, children and families are my passion and I love, love, love! walking alongside these people in their life journey.
Fa'afetai Avei
Social Worker
Hi, I am the MASSiSS Social Worker in Hutt Valley Colleges. I am a Wellington girl and grew up in Porirua East. I started with Challenge 2000 in 2015 and was attracted to its strengths-based vibe, can-do attitude and was impressed by the many services it offers. My working experience has been working alongside people with disabilities, child and adolescent mental health, education and general health.
Manisha Jobard
Social Worker
Hi my name is Manisha Jobard and I am originally from India and have been brought up in Aotearoa since I was 9 years old. I have a very colourful background – I used to work for a reputable logistics company in Auckland after I finished my BCA and Admin and then I was lured into the insurance field which brought me back to Wellington. I started off with Challenge as a volunteer youth worker and became more and more interested in getting a job in the social work field and then they invited me to join up. I love that no one day is ever the same here at Challenge 2000. I am very honoured to work with a team with so much experience and knowledge in this area. Currently I am completing my masters in Social Work through Massey University.
Steve O'Connor
Director
Kia ora, I am the new director and what a wonderful team to lead! Each person here works with vigor in search of social justice, social responsibility and personal dignity. I am so very proud of them. I congratulate each one of them for their achievements. I have been in social work roles to achieve these aims for over thirty years. I have just retired from the police after 22 years, to join Challenge 2000. While in the police I managed police youth development and youth justice crime prevention programmes. Prior to joining the police, I was a social worker in non-government social work agencies. My last role in the police was as a National Co-ordinator supporting the development of community policing and helping police better care for victims, especially victims of family violence.
Trish Dean
Administration Manager
I come to Challenge 2000 with a background in legal accounting and I have been a volunteer with Challenge 2000 since the beginning in 1988. I have been involved in leading parish youth group activities and have been a member of the Pastoral Development team in the Johnsonville Parish. I was delighted when the opportunity to work at Challenge 2000 became available in March 2010. I am thrilled to be part of a hard-working team who has the interests of young people and families at heart. Every day I stand in awe at what our young staff and young people achieve.
Judith McGinley OP
Kaitiaki
Kia ora. Here at Challenge I am usually Jude or Sister Jude. I am a Dominican sister who has been part of Challenge for more than thirteen years. It is a privilege and joy for me to belong to this hard-working, creative, never-give-up, life-giving whanau. My role at Challenge is volunteer community worker, mentor and friend. What I love most of all is to encourage people to recognise their gifts and to believe they are called to be people of compassion and hope, makers of justice and peace – to keep going on the hard days. For me Challenge 2000 is more than a work place – it is a Gospel place of hope, real life and growth, of family and community, of faith and commitment.
Jonathan Pierce
Capability Development Manager
G'day, I'm Jonathan. In January 2018 I came to Challenge 2000 as the Capability Development Manager. I am responsible for developing and maintaining the infrastructure and organisational requirements of the agency, including data collection and reporting capabilities, and further developing our relationships with other agencies. It is my responsibility to ensure these amazing people have the technology, resources and information they need, at their fingertips, so they can focus on their day-to-day work helping the community. An analyst by nature, and trade, I come to Challenge 2000 from NZ Police, having had roles in several public sector agencies over the past 15 years, including District Criminal and Youth Courts. Having volunteered my services to Challenge 2000 for many years, I felt the time was right to bring the knowledge and expertise I have gained, to the agency full-time, where I know I can add value and build opportunity across many aspects of this incredible organisation. It is a genuine privilege and pleasure to be a member of the Challenge family.
Kat Birdling
Social Worker
Hi, I'm Kat. Having recently completed my Masters of Applied Social Work I am here at Challenge 2000 working with a range of young people and their families to achieve their unimpeded potential. I love variety, and believe that with Social Work I have found my niche', with no day, like the people I work with being the same. Working with Challenge out in the community enables me to put my dynamic approach to work, while advocating for the social justice and solidarity which drives me.
Damian Dempsey
Operations Manager
I've lived and worked in lots of interesting places, abroad and at home, mainly in education and community development settings. Originally from the Hutt Valley, my family and I returned to Aotearoa-New Zealand in early 2018 and I took up work with Challenge 2000 in May 2018. I'm enjoying being able to put my skills and experience to good use whilst also learning new things and being stretched in helpful ways. Being part of the Challenge 2000 whanau enables me to put the Marist values I cherish into practical service of young people and their families.
Jan Love
Social Worker
Hi, I am Jan Love the MASSiS social worker at Mana College. I have worked as a social worker in many varying roles in NZ, London and Dublin. I am a mainlander through and through but have been in Wellington for the last 11 years. I have a passion for children and young people. Combined with a huge passion for fairness, social justice and opportunity for all. It's a privilege to work for Challenge 2000 and the students of Mana College.
Jacob Bang
Youth Worker
Hi, my name is Jacob Bang. I was born in South Korea and grew up in Dunedin. I first became involved with Challenge 2000 through the Challenge Marist gap year programme in 2013 and have stuck around as a volunteer. After completing my studies in English Literature and History at Victoria University, I have finally joined the Challenge 2000 team full-time as a youth worker and tutor. Writing and art are two of my greatest passions and I consider myself so lucky to be able to incorporate both into my day to day work. I realise that I have been given far more than I can give, and it is a privilege to walk alongside and share life with our young people in pursuit of living large lives lived to the full.
Kitty McKinley
Founder and Project Manager
I am the Founder of Challenge 2000, which I established in 1988 as a local youth initiative to support young people to develop and achieve their potential and older people to serve and thrive not just survive. I did not expect Challenge to reach thirty years of age! But here we are and here I am! For the past forty years I have worked with young people, families, agencies, businesses and interest groups to assist them to overcome challenges positively and to function in a life giving, participative and just way. At the moment I manage a lot of Challenge projects and also do a fair bit of troubleshooting and advice at a local and national level. I also provide training programmes, facilitation services and supervision on a myriad of topics. The money goes back to Challenge to support those who struggle. My philosophy is that "love works" sooner or later. So with a bit of that and a bit of knowledge and professionalism all things are possible.
Ted Pierce
Shredder and Physical Activity Liaison
Hi I'm Ted the Airedale Terror. My main jobs at Challenge are to eat or shred whatever you leave laying around and help young people burn off some energy! Come find me and take me for a walk!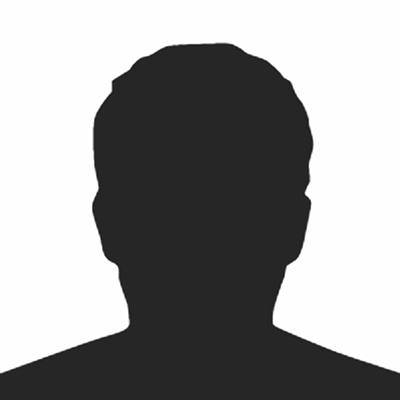 Gerard Tully
Education Projects
Kia ora koutou. I am delighted to be back at Challenge 2000 and working on "educational projects". It is a fairly wide brief, which is exciting, after 30 years in more conventional educational settings (secondary schools).
I greatly value the founding principles of this wonderful place - the dignity of each person and the belief that "love works". The staff and supporters of Challenge live these radical principles daily and strongly offer hope to our society and our world. I endeavour to also make a contribution to that.
Harley Thompson
Social Worker
E nga mana, e nga reo, e nga karangaranga maha, tena tatou katoa.I am pleased to join the crew and contribute and honour the legacy created by Kitty 30 years ago – Challenge 2000. Testament to this kaupapa is the support of the Catholic Church and the calibre of amazing staff. I look forward to being part of the team and continuing to build on the potential of rangatahi and whanau in the community.My personal philosophy is underpinned by manaakitanga. Mana is generally accepted as meaning prestige. Aki is similar to the word awhi meaning to support. In essence – supporting the mana of others or empowering people. As a restorative practitioner manaakitanga is a key focus.I was born into serving and working within social services and have had a range of jobs including being a cleaner at family homes while studying; working for CYFS in various roles for 20 plus years; consultancy role delivering an outcome focussed system called Results, Based, Accountability (R.B.A) to Whanau Ora collectives; tutoring the National Diploma in Youth Work (L6) and most  recently head of pastoral care and managing Te Aute College hostel for 5 years.I am indeed blessed to have had a full education of life experiences from bottom up merged with formal qualifications with a Bachelor of Social Work; Adult Diploma in Education and a Diploma in Hypnotherapy to support my practice. I studied Hypnotherapy in Melbourne for self-help and to add another tool to build whanau and rangatahi resilience – not to get people to eat onions or dance like Elvis – just in case you're wondering. I am married with 2 daughters and 3 mokopuna.Ko Whetumaterau te Maunga, Ko Awatere te awa, Ko Horouta te waka, Ko Awatere te marae, Ko Te Aotaihi te whare Tipuna, Ko Te Whanau o Tuwhakairiora te hapu, Ko Ngati Porou te iwi, Mauriora!
Anh-Dao Pham
Youth Worker
Kia ora koutou. I first became involved with Challenge 2000 in 2008 when I participated in a youth leadership programme – I pretty quickly realised that Challenge was something special and have stuck round, in a few different capacities, ever since. I'm excited to be back in 2018 as one of the youth workers on our YWISS programme, which means I get to hang out with our awesome rangatahi in colleges and walk alongside them as they discover their true potential. There is heaps to love about Challenge 2000, aside from Trish's delicious cooking- being a part of a team who are committed to social justice and making a positive difference in Aotearoa New Zealand, along with having the privilege of sharing the journey with young people and their whanau. No day is the same at Challenge 2000 and it's a real honour to work at an organisation that is so committed to meeting the needs of young people and their whanau.
Piki Boyles
Youth Worker
Kia ora, my name is Piki Boyles and I am a youth worker at Challenge 2000. I joined the whanau when I took part in the Challenge Marist Gap Year programme in 2016 after finishing at Garin College in Nelson. I really appreciate both the professional development and personal growth that comes with my role, these both allow me to better support our young people to reach their goals and potential. I also live in a youth house and I love that this gives me a sense of family away from home.
Geoff Rahari
Youth Worker
Hallo olketa wantok, My name is Geoff 
Rahari
 and l'm from the happy isles of Solomon Islands. I was first introduced to Challenge 2000 awhile back in 2002 having worked for six years thereafter. Following the birth of my first child, I become a stay at home dad for 9 months, a feat I had to repeat on three occasions while increasing each subsequent years from 9 months, 2 years and 3 years – a decision taken to heart after working with some of our most vulnerable young people. In May 2017, the opportunity to continue to walk alongside young people came knocking on my door – an offer I couldn't refuse as I am passionate about the journey young people take to become the best they can be regardless of circumstances.
Jeffrey Reuelu-Smith
Youth Worker
Kia ora I'm Jeff. I'm one of the youth workers at Challenge 2000. My role here involves working alongside young people through mentoring, boys' groups and other various programmes that Challenge 2000 offers. It's a great privilege to be working at a place like Challenge 2000, where everyone is committed to making a positive difference in our community.
Sr Marie Roche
Kaitiaki
Kia ora my name is Marie and I am a Sister of St Joseph. Following a career in teaching, I first joined Challenge 2000 in 1991 when there was just four of us! After being the Rimutaka Prison Chaplain for 21 years, I have returned to Challenge 2000… as everyone does. My role here now as Kaitiaki is about being available to people in the house and community and doing whatever needs to be done. I am loving being back here at Challenge 2000.
Bridget Poutasi
Communications Advisor
Talofa lava, my name is Bridget and I work part time here at Challenge 2000. I graduated from Otago University with a Bachelor of Science in Psychology and then spent a few years working as a programme facilitator at the Department of Corrections. More recently I was a team manager at ACC and now I find myself back here at Challenge – working with an amazing team of passionate, willing and motivated people. I do a bit of everything here but my main focus is communications and promoting all the amazing work that we do out in the community.
Tina May Wilkins
Senior Social Worker
Ko Hikurangi te Maunga, Ko Waiapu te Awa, Ko Horouta te Waka, Ko Ngati Porou te Iwi, Ko Te Whanau-a-Iritekura raua ko Ngati Konohi oku Hapu. Tena Koutou Katoa; my name is Tina May Wilkins. In January 2018 I returned to Challenge 2000 as a Senior Social Worker, I am also responsible for the MASSiSS and YWISS contracts (social and youth workers in secondary schools). I have recently been accepted onto the Masters for Professional Practice Program at Whitireia Polytechnic, I have a Bachelor in Social Work and an Undergraduate Diploma in Professional Supervision. I first joined the Challenge whanau in 2009 as the first social worker to be placed at Porirua College. From there I progressed into leadership roles; the Youth and Family Centre Manager at Dr Taylor Terrace and then the Social Work Manager. After taking a reprieve from social work I went to ACC for a few years and a short stint in Sydney where I was privileged to work within the workers compensation area supporting workers transition from workers comp to being supported by the community. On returning to Aotearoa; I snapped up the chance to return to Challenge 2000 where I feel so honored to be able to work alongside such an amazing group of people, who daily tirelessly do their best to support the rangatahi of the greater Wellington region and beyond. I can honestly say after many years of practice that my heart is within the community and I'm really excited about my future at Challenge 2000.
Junior Seumanufagai
Youth Worker
Talofa lava, my name is Junior Seumanufagai. I'm originally from the beautiful island of Samoa and raised in Wellington since I was 9 years old. I'm a proud Catholic old boy of Saint Patrick's College Town. I started working at Challenge 2000 in 2014 after I completed the 2013 Gap Year. I am privileged to be a youth worker at Challenge and working along side an amazing group of people who have a passion for youth, families and communities. My role as a youth worker involves; one on one mentoring, helping out with camps, supporting youth groups/retreats and also missions. I enjoy my time working at Challenge because each day brings something new and exciting. Challenge 2000's purpose is to walk alongside young people as they make positive choices in their lives and strive to achieve their full potential.
Viv Campbell
Youth Services Manager
Kia ora. I am originally from Taranaki o Ngati Ruanui me Te Atiawa and currently living in Wellington. I am the Youth Services Manager overseeing the Youth Houses in Lyall Bay, Kilbirnie and Island Bay, included in this is our Supported Living Program which is a Program under the Ministry of Social Development supporting 17-20 years old into independent living. I am also the coordinator of our Kaikoura Holiday Programs that started in 2017 in response to the Earthquake 2016. I have worked alongside our rangatahi and whanau for over 20 years and feel that I am still as passionate about supporting our rangatahi/whanau reaching their potential and/having self-belief, goals, dreams, confidence/self-assurance, trust and enthusiasm for life. I am hugely appreciative to be part of the Challenge 2000 whanau and count it a massive privilege to be part of team that is passionate about enhancing peoples' lives for the greater good.
Kerry Burton
Social Worker
Kia ora. My name is Kerry, and I work as the Challenge 2000 Social Worker at Aotea College. My career into social work has been a natural progression. After working at a local childcare centre, and starting a family of our own, I started looking after children in my home when my children were at kindergarten. I then became the supervisor of the after school care programme at my children's primary school, while offering my services as a parent help at school during class time. From there, I got my Teacher Aide Certificate, which enabled me to secure a job as a Teacher Aide at a local college. Funding for a youth worker became available at the college, and the college encouraged me to apply for the position, which I was successful in getting. I then gained my Diploma in Youth Work, and went on to achieve my degree in Youth Development. I found that I loved studying in a field I was passionate about – young people and their world – so I decided to go back into the classroom and extend my knowledge via a Social Work degree. I am so very pleased to have been accepted into the Challenge 2000 whanau, as they hold the values and principles that I too hold close to my heart – social responsibility, personal dignity and social justice.
Jason Bianchi
Executive Juggler
Kia Ora My name is Jason Bianchi and I was born in Wellington and have lived in many parts of the North Island over the years, spending the last 10 years in Tauranga where I completed a Diploma in Computer Network Engineering as an adult student, and spent the remainder of my time working for a private tertiary establishment managing two campuses between Tauranga and Rotorua where we delivered a variety of tertiary level program, my responsibilities in this role were varied from day to day running of the campuses which involved student management, staff management, financial management and spreading this over two sites, this was an extremely satisfying place to watch individuals come in and develop themselves in skills they wanted to achieve.
I returned to Wellington in 2018, where I was working for a Porirua College, this is where I became introduced to Challenge 2000 and their MASSiSS program, over a short amount of time I saw first-hand the amount of the work that Challenge 2000 did for one school and was completely blown away by at which this organisation had in its values of the young people and their families that they support.
I joined the Challenge 2000 team in July 2019 in the role of the Executive Juggler to work alongside the Management Team.
Eddie Condra
Chaplain
Kia ora I'm Eddie and it is my privilege to have been part of Challenge since it's small beginnings in Johnsonville in 1988. I am from Ireland originally and now also call Aotearoa New Zealand my home. I have many different jobs here – including mentor to the staff, chaplain, marriage celebrant, sailing teacher, superviser, retreat giver and other roles where I share in the life and death moments of those who work at or are served by Challenge 2000. It is a wonderful community of life and hope, that inspires me in my ministry.
Felise So'oa
Senior Youth Worker
Talofa lava, I have been at Challenge since 2001 and am a full time youth worker. My days are filled with a variety of adventures with a variety of people! I mentor individual young people, I am responsible for the important work of coordinating "missions" for Challenge 2000 – working with young people in the community and helping those in need with fixing things, gardening and clearing sections, moving, building things. I also help out at retreats and camps. Along with Simon I will be leading a project "Challenge Works" that will allow some of our young people to learn a range of skills that will help them to move into meaningful employment as well as generating some money to put back into our young people in the community.
Gavin Shepherd
Community Whanau Worker
Ko Tihirau te maunga Ko Whangaparaoa te awa Ko Kauwetangohia te hapu Ko Te Whanau a Apanui te iwi Ko Mataatua te waka Tehei mauri ora. Kia ora, my name is Gavin Shepherd, hailing from the capital of the eastern Bay of Plenty- Whangaparaoa, but have been residing in Ti Tahi Bay since 1980. For over 10 years, I have worked alongside a diverse range of youth and I have seen many changes in this sector with both positive and negative impacts. I am privileged and blessed to be working at Challenge 2000, alongside a passionate and committed group of work colleagues encompassing Challenge 2000's values of personal dignity, social responsibility and social justice.
John Robinson
Business Manager
Kia ora, my name is John and I am the Business Manager at Challenge 2000. In one way or another I have been associated with Challenge since the beginning in 1988 but it has taken me this long to join in a full time capacity. Having spent 22 years with the NZ Police it is a privilege to be able to be part of the mission of Challenge 2000. Working with people in the search for social justice, social responsibility and personal dignity is an inspiration for me. The charism of Challenge remains as strong as ever and that is a credit to our staff and supporters. It is great being part of a team that makes a difference in the lives of so many young people today.